Taking a Genealogy Course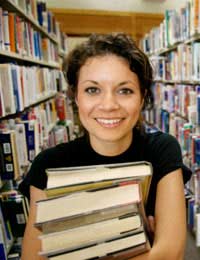 For those interested in family history but nervous about just diving in, taking a course in genealogy or family history can be an ideal introduction to the subject. There are quite a few of them, both online and in person at institutions.
Although not always degree courses, they do give a good grounding, while some focus on certain aspects of history that intersect with genealogy, such as one at a university that's named "Using the Victorian Census."
Find Your Level
From beginner to postgraduate there are so many courses available for students. In most cases, people will be taking genealogy courses to obtain a good grounding in the basics of family history.
Local family history societies often offer introductory courses, and so does the Workers' Education Association. These can be found all over the UK and even the local education authority might have some courses. For anyone starting out something like this might be ample.
An alternative is to take an online course, and plenty of places offer these, although you should be aware that they're actually run by a private company. Place like the Society of Genealogists and the Guild of One-Name both have courses run by the same firm. These mean not leaving the house to learn, although you miss out on the interaction with other students and tutors. These can provide friendship and you can end up learning more than you might just online.
Be aware that there are online courses available overseas, and these can be useful to some extent, although you need to tailor what you take in. Basic techniques are the same everywhere, but there are inevitably records differences from country to country.
Qualifications
A couple of Scottish universities do have postgraduate courses and diploma courses in family history and genealogy. These, of course, do require a degree first, which will generally be in history.
These aren't the only possible qualifications that pertain to genealogy. The Institute of Genealogy and Heraldic Studies has been running a correspondence course since the 1960s, aimed to teach professional genealogists, and it does lead to a certificate in the subject.
The Basics
For most people, though, a course is a chance to learn the basics of putting together a family tree. They want to learn the techniques and where to find the information and what avenues to follow when things become a little difficult.
To learn this, an online course can work well, although once again, in person can be much more rewarding, and there's the chance to have specific questions answered and to see examples demonstrated. This can be vital, and give real encouragement for people to continue when they run into obstacles – so many give up at the first real hurdle.
Learning the right techniques and knowing when to pursue documents and records can save a great deal of time and make progress much smoother. There are plenty of tips to aid beginners and give them confidence, and those can be as important as anything else.
Courses do cost money, but what you gain from them can make you a much better family historian.
You might also like...