How Museum Collections Can Help You In Genealogy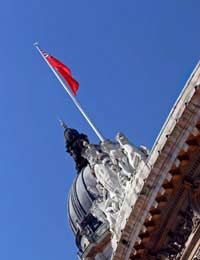 Many people regard museums as simply dusty collections of old things that have no relevance to their lives. But that's wrong. There's plenty to be learnt at museums, not only about the way people used to live, but also how those days affect the way we live now, all things that affect family history.
For anyone in genealogy, museums can offer insights into the way our ancestors were, and the hardships many of them encountered every day. It helps the names from the family tree leap off the page and take on a three-dimensional resonance.
Local Museums And Genealogy
It's quite possible that your family spent several generations around one city or area. If so, investigating your local museum (and most cities and areas have one, sometimes large, sometimes small) can show you a lot. Not only will you find printed matter that could be important to your genealogy, but old photographs and artefacts. If your family's well-established in the area, possibly having been prominent or in business, there may even be family history mementos and documents relating to your ancestors there.
Trade Museums And Family History
If your ancestor practiced a trade, like weaver or potter, you might look around for museums relating to that trade. Almost inevitably, you'll find one. The same is true of the military. Many museums have uniforms and colours from local regiments. Your ancestors will have fought, probably in the World Wars, possibly further back. Seeing what they had to carry and wear can give you a small appreciation of what they went through, and give depth to a family history through photographs.
Women's clothing can also be of interest, too, seeing the changes in fashions (and hemlines!) over the years. Those Jane Austen costumes weren't comfortable, but they had to wear them every day, whilst those of the lower classes were often dressed in rags. It's not immediately relevant, but all adds to a family history picture
A medical museum, like the Thackeray in Leeds, can tell you a huge amount about the conditions for most of the population - not only how they lived, but how they died, and the changes that helped modern medicine get a foothold in their lives. Again, it won't affect your family tree directly, but it's useful knowledge.
Visiting the Museum For Genealogy
If you're aware of artefacts relating to ancestors, you should contact the museum ahead of a visit to arrange a meeting with a curator. You might well find there's more in their collection relating to your relative that's not on display, and they're usually very helpful to anyone involved in genealogy. Make sure you get permission before photographing or copying anything that's in the collection, and if you do handle something, use plenty of care.
It's worthwhile, too, discovering what the particular museum has to offer online. Many museums have web sites. If you're researching in Wales, for example, try Gathering the Jewels at the People's Collection website which is a great place to investigate Welsh cultural history.
When you're at the museum, don't be afraid to ask questions. You might prompt the mind of a curator or docent (the volunteer guides). There are often plenty of tales around that they'll know which might have some relevance to your genealogy quest.
If you ancestor was someone who donated a collection to the museum, please don't assume that will automatically grant you access to it. Every museum has its own way of working. If approached politely, and you explain you're interested in seeing it for family history purposes, chances are they'll say yes.
You might also like...
I would like to see my fathers criminal convictions, is this possible.
maisie
- 19-Mar-19 @ 2:34 PM
I am trying to find information about my father he passed away in 1997. He was convicted of for a crime involving a car accident i would like the details of this and time spent in wormwood scrubs and a prison on the isle of whitethe time frame i am looking at is between 1968-1971 how would i obtain this information?
menmy4
- 25-Jan-19 @ 11:06 AM