Researching British Genealogy from Abroad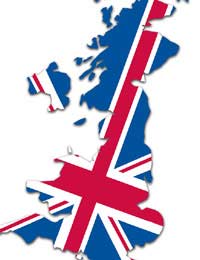 It might be that you live outside Britain and want to look into the family tree with ancestors who were born and raised here. You might have emigrated yourself, or perhaps your parents or grandparents did – or even further back.
They could have left in search of a better life, or for others reasons – service personnel who settled abroad, or even transportation to Australia as criminals. But how do you go about looking into the history of your family from a distance? It can seem daunting, but in actual fact it's not that complex.
The First Steps
As with anyone trying to assemble a family tree, the first thing to do is marshal your resources. If your parents or grandparents are alive, talk to them about family memories; they probably possess clues that they don't even realise, little things that could be excellent pointers to you, such as where in Britain the family lived. Then you need to decide which side of the family to follow (assuming both are British).
Assemble that material, and write down everything you know, dividing it into facts and speculation. Now you're ready to move ahead, and you might be amazed to know just how much you can achieve online.
Using The Census
Your very first stop should be the National Archives (nationalarchives.gov.uk), which is a great one-stop repository of information for genealogists, both amateur and professional.
The best place to begin is with census information, which is available from 1841 (the date of the first census) to 1911, although you'll be redirected to private companies that display the information. Searching their archives is free, but if you want to download entries you'll have to pay, although it's just a relatively small amount.
You'll obviously need the name of the person you're looking for, and the city, town or village where they lived saves a lot of time and searching (the Archives cover England, Wales, and the Isle or Man – for Scotland you'll need the National Archives of Scotland). With that information you should be able to find what you need easily. It's best to start with the most recent census and work your way back.
If you don't have all that information, use what you do have and narrow things down. You should be able to find the right person, and from there, again, you can work backwards, census by census.
Births And Marriages
Use birth and marriage records from the General Register Office (available online) alongside the census information. The census lists ages, and from there you can find marriages and births, which go back to 1837 (the marriage records will state the place of birth, so that becomes an extra reference, and a point to follow if you have difficulty find an ancestor as you go back in censuses).Using the two together, you should be able to get back to do the early 19th century, possibly even the late 18th century.
Going Back Further
For records before 1837, you'll need to consult Parish records, and that can be a little more problematic if you're researching from a distance. Some are online, either through the National Archives (they hold the non-conformist archives), or for the Church of England archives, you'll need to consult the International Genealogical Index, which is also online.
Be aware, however, that the IGI records aren't complete, and there are also mistakes in them – they're only as good as the people who input them – so at this point you might want to consult a professional genealogist if you want to go back much further. Parish records only exist from 1538 onwards, and in many cases they don't go back as far as that, so your trail might well end there – if you can go that far back. For anything deeper in the mists of time, unless you come to do the research yourself, you'll need to employ a professional, and even then results can't be guaranteed.
You might also like...