Do You Need a Professional Genealogist?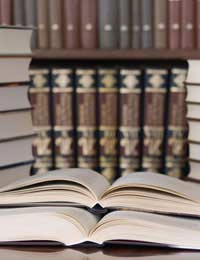 Family history can become a long-term hobby as you try to go back through the generations to discover not only the names of your ancestors, but more information about them. There's a great deal of fun to be had in that, but it can also become frustrating at times as records can be hard to obtain, you have to travel to find them, or some of the language in old documents proves incomprehensible.
However, when the going gets tough, there is someone who can get going – a professional genealogist. There are instances when using one can prove advantageous, and possibly even cheaper, than trying to do it all yourself.
The Advantages of a Professional
You're interested in just one family tree – your own. Professional genealogists deal with hundreds of them during their careers. They know the pitfalls involved, the places to look for records, and they possess the
Skills To Translate
and interpret those old documents written in Latin.
Although you might be limited on time to consult records, and they might be a distance away, for professionals that's not a problem, since it's their livelihood. Because they know what needs to be done, they can perform the work quickly and efficiently – and quite possibly more cheaply than you'd be able to do yourself as you flail around.
It could be, too, that you want to research records overseas, and in that case employing a professional can offer several advantages. They're on the spot, of course, but they also know the territory and the offices to consult, and they speak the language, if that is a problem.
Finally, a professional will tell you when you've hit a dead end and simply can't go back any further. That's important, since by yourself you might carry on for months and years with no result except frustration.
Which Genealogist to Use?
Anyone can set up as a genealogist, without any formal training or qualifications (see our articles
Becoming a Professional Genealogist
and
Taking a Genealogy Course
in this section). That doesn't mean they're all good, however. You want someone experienced, who knows their way around, who can get the job done properly.
There are two associations whose members can be very useful. Someone who's a member of the Association of Genealogist and Researchers in Archives will have produced sound work and be experienced and be vetted and bound by a code of practice. Although you should note there are two strands – genealogists and records agents – who do slightly different work (the records agents, as their name implies, simply research records). You should also seek out someone who's a member of the professional body, the Society of Genealogists.
What to Expect From a Professional
You should expect to pay a professional for their work; that goes without saying. Rates vary, but £30 an hour isn't excessive. For this, you're buying not only time, but knowledge and experience. You're also paying for the time they spend corresponding, travelling and on the phone, not simply consulting records and documents.
After agreeing to employ someone, send all relevant information and copies of records (never originals!) that you possess, along with what you want to achieve. Make sure you negotiate the fee right at the start, and agree on the frequency of reports. You should understand that simply employing a professional is no guarantee of success, and that all too often searches can leave nothing to report.
It's a little easier with a records agent, since you only have to inform them what records you want searched, and wait for their report. Their biggest use is when you can't reach the location of the records yourself, but you have the ability to work with the material yourself.
What to Expect
Professional genealogists are just that, not miracle workers. They can't conjure up results where none exist, and there will always be a point where they have to call a halt. However, the chances are that they'll discover more than the amateur – and a lot more quickly. The choice is always yours, but when frustration sets in, the professional can be worth the expense.
You might also like...