Sharing The Results Of Your Genealogy Research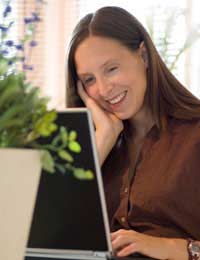 No serious genealogy researcher is ever going to claim to have completed a family tree. All that's happened is that you've gone as far as you can in your genealogy search - for now. But, the more you become absorbed by it all, the more you'll keep looking for the next answer or way around a genealogy problem. However, there does come a time when you've traced the family history back through several generations, and you feel a justifiable glow of pride. The question is; having achieved all this, what do you do with it?
Publishing Your Family History Research
As you might well have realised by this stage, thousands of people all over the world are working on their family trees at any one time. You might have a particular piece of research that's of use to them. They might also have something that you can use. But if you don't know what the other person's doing, how will you ever be sure?
Share what you've found in your family history with the world. It's very easy and cheap to make a website these days. If the idea seems a little daunting, just consider all you've learnt in the course of your genealogy researches. With some software it's simple to put all your findings on the World Wide Web for people to see.
However, you do need to remember a few things. Make sure the website is easy to navigate, to get from one page to the next and back to home. Also, make sure there's contact information on the site (at the very least e-mail). On the front page, explain what the website is about, its aim, and include some of the genealogy problems you've surmounted in researching your ancestors to reach this stage.
Don't be afraid to scan the genealogy documents you've found and link to them from the main family tree. They're an important part of your family history research, and back everything up on CD. Label any photographs of your ancestors you put up on the website (with full name, rather than just "Great Uncle Arthur"), and if possible state where and when taken.
As much as having written pieces of paper, a website archives and preserves your work for future generations and for other family history researchers whose work might overlap with yours.
Writing Your Family History
There are those who might not want to publish the genealogy findings online, but who've thought about turning their family history into a book. It's hard work, and you'll spend many hours at your computer completing the manuscript. But when you're done, you'll need to find a small printer or publisher willing to work on it with you (with very rare exceptions, you'll be paying for the work yourself, so find out what's involved and shop around carefully for the best deal).
Think about what you want to include in your family history - photographs and documents often don't reproduce well, for example. Keep your narrative flowing, and make sure you include all the relevant information, with citations. Once again, be certain to include an address where you can be contacted. When you have the finished copies, make sure you give one to libraries locally, the local historical society, and you might consider sending copies to the Family History Library where it's available to others who are researching.
Making your Family Tree Available
Of course, many people who investigate family history have no wish for either a website or a book. But in your family tree and all the documents you have something important. Copy the tree itself and send it to members of your family. Send it also to the local historical society and the Family History Library. Share what you've found; it's an important part of genealogy.
After all, if you don't share it, who else will know about it? You might find that someone else in the family had been thinking of investigating genealogy, and you can help them start out.
Above all, you're letting the world know the story of your family.
You might also like...