Using The Internet to Trace Your Ancestors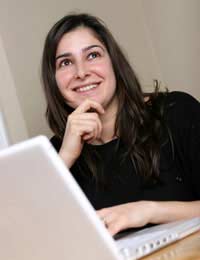 The Internet has been the single biggest boost genealogy has experienced. Genealogy is the third most-researched topic on the World Wide Web (after personal finance and pornography), and the number of records that can be accessed from your computer at home means that you can get a flying start of discovering your family tree without even going outside your front door.
Finding Genealogy Resources on the Internet
Many family history resources are simply a mouse click away. There are plenty of general family and history databases, such as the
International Genealogical Index
or the
National Archives
should be among your first stops.
One thing you'll quickly notice is that many of the genealogy sites, are paying sites. To try them out isn't expensive (in the region of £5) and you can learn a lot for your money. It's quite possible to dig back three or four generations of your family tree in a matter of a few hours, although it might take some work, and all you'll get is the bare bones from registers, rather than actual birth, marriage or death certificates. The census reports, though, can be illuminating, and you can download the appropriate pages to save on your computer. Finding an address for your ancestors gives much more of a physical presence that just seeing the name alone.
One thing you will find, if you use the Internet to keep researching your ancestry, is that most sites simply contain listings of other sites - and the deeper you dig you'll find there's not actually that much in the way of useful concrete information beyond the basics.
The Limits of the Internet in Tracing Your Ancestry
The first thing to understand is that you won't be able to use the Internet to trace your family tree back to 1538. The records just aren't available to do that. Probably the best you can manage with any certainty is 1837, when records of births, marriages and deaths were kept. You might find some baptismal records in the IGI (international Genealogy Index) prior to that, but you'd need to verify them.
The way to view resources online, no matter how they bill themselves, is as a stepping stone. They give you the start that offers confidence, and the fast results do make you feel like you've achieved something - which you have. They save you a lot of initial legwork and a sense of frustration.
The pay genealogy sites seem to offer a lot, and certainly to have so much available in one place online is a help to anyone beginning to study family history. However, the impression they like to foster is that you can trace your entire family tree there. Unless you have a very special case, that's not going to happen.You shouldn't rely on the IGI, either. It's excellent, the most detailed resource available, period. But it's far from complete, and it's riddled with errors. Don't believe anything unless you can verify it from an original source.
The Great Advantage of Tracing Family History on the Internet
Speed, of course, is what the Internet has to offer, along with convenience. Before records were put online, it meant hours or days of searching to achieve what you can do in a couple of hours from home. Any work saved is a plus. You might not have the birth, marriage and death certificates, but you do have the knowledge, and for many, certainly among beginners, that's ample.
What you pay to access the records is a small price too - certainly less than a trip to London (possibly even less than a trip across the capital, if you count the time that takes). Your fiver can take you a very reasonable distance into the past.
One of the most useful areas of online research is message boards. There may well be others looking into your family tree, or one related to it. Exchanging information can help you both along. The message boards offer a sense of community. People swap tips and sources, and you can receive plenty of ideas and encouragement to help you.
You might also like...
Hi there - great article.I was wondering what source you used for the claim that "Genealogy is the third most-researched topic on the World Wide Web (after personal finance and pornography)"?I don't doubt it, I would just be interested to find out!
Alex
- 17-Jun-11 @ 12:10 PM