Using Local Libraries as Sources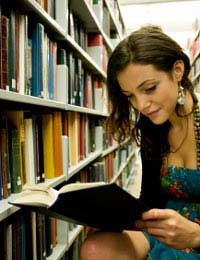 Libraries and family history have become entwined in recent years. It's almost impossible to go to the main library in a city or town that doesn't possess a family history section, one that's often bigger than the local history section.
In part this is due to the popularity of genealogy. People are researching their family tress in unprecedented numbers and the libraries want to be involved in that. That means they now have a few librarians trained in family history, at least to an extent, and plenty of reference material.
Beginners
Those new to family history will be able to make an appointment with the trained librarian, who will be able to give you materials and help you through the initial steps, working hands on for a lesson or two.
This can be invaluable for those with no experience, since showing someone how things are done can be far more valuable than simply telling them. It instils confidence, and with that the desire to do more and pursue the family tree more fully.
Archives
Central libraries for a city or an area are often also the repository for local archives from the region. This will often mean they possess copies of the surviving parish registers, if not the originals, for churches within the area, among other items.
The archives are a magnet for anyone researching families from the area. They offer a single point of access, which cuts down on the travelling. Where there are archives, there will usually also be a trained archivist, who will be able to help with a number of technical questions, and find answers to those where he doesn't know the answer. This is invaluable help. Often the archives will include many other items, including access to information on commercial sites, which you can check and use without charge.
Obviously, the ideal way to use the archives is in person, if that's feasible, but in some cases you might be at the other end of the country from the library. Most libraries that hold archives have forms online where you can request information; you don't need to be a member to do this. The archivist will check the records, and can make copies and send them. In some instances there will be a charge for this service.
One thing that can really help you in your search is back copies of local newspapers. Archives will have these (and they will also be in any local history society). Generally these will be hard copies, not microfiche, so they need to be handled delicately. They can be a wonderful source for obituaries, sometimes with personal information and anecdotes you'd never find elsewhere.
You'll also be able to find old electoral registers in central local libraries. Although this won't give you information on all family members at any one time, you'll be able to locate those who were registered, and follow through the registers. Be aware, however, that until the early 20th century, there was no universal suffrage, even for males.
In some libraries, you'll even be able to find records from local courts. Of course, this will only help if your ancestor was a criminal or sat on the bench.
Local History
Alongside family history, there's been a greater awareness of local history in libraries. Even branches will have books covering the subject for the area. They can range from books of old photographs to more detailed amateur studies, old maps, and more.
Local history not only contributes directly to family history, it also helps create the bigger picture, the context – how the family might have lived at the time, how others lived, what kind of schooling was available. Knowing all this brings your ancestors much more alive. It won't necessarily help in going back another couple of generations, but that's only part of the aim in forging a family history.
These days libraries are an important resource for anyone looking into family history, whether novice or serious enthusiast. They offer so much information in one place, a way to save time and money when assembling your family tree.
You might also like...