Australian Vital Records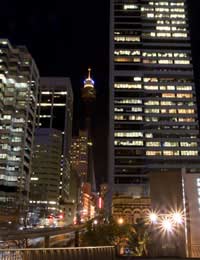 From the start of Australia's time as a colony in 1788, each state has been responsible for its own records - the central government has never been involved. So whether you're researching births, marriages or deaths, you'll need to look to the individual states to find information. A few states have records online, whilst others are available on CD-ROM or microfiche; there's no set pattern, it depends on the individual state.
You'll also find that there is no single national date for start of the registration of births, marriages and deaths. This is because settlement moved gradually out from the first population centres and the bureaucratic mechanism of the different states evolved slowly.
As there's no central register, it's easiest to go state-by-state, showing where to find the records.
New South Wales
New South Wales was the first state settled by the English and you can find records dating back to the landing of the First Fleet in 1788. Civil registration began in 1856, but you can search the indexes online back to 1788 and purchase certificates. You should note that there are restrictions on the availability of more recent records; published records currently only go to 1918 for births, 1955 for marriages, and 1975 for deaths.
Queensland
These days, the main resource for vital records in Queensland is the Registrar General's office, which has microfiches of indexes for sale and can also supply certificates. One of the most complete collections is the Queensland Pioneer's Index, which runs from 1829-1889 (registration officially began in 1856). The Queensland State Archives at Runcorn has copies of many indexes which can be searched. Once again, access to more recent records is restricted (you won't be able to see any birth records for 75 years, marriage records for 55 years, or death records for 40 years).
Tasmania
The Tasmanian Pioneer's Index contains vital records from 1803-1899, whilst the Tasmanian Federation Index lists births from 1900-1919 (marriage and death records go to 1930). Both are available on CD-ROM, but sadly, none of these records can be accessed online. However, you can find microfilm of pre-1900 records (both indexes and registers) in the State Archives office, as well as in a number of Australian libraries.
South Australia
The South Australia indexes begin in 1842 and run to 1928 for births, 1972 for deaths and 1937 for marriages, with the indexes available for purchase on CD-ROM. However, if you have information on the record you need, you can order certificates directly from the Office of Consumer and Business Affairs.
Western Australia
The compulsory registration of births, deaths and marriages started in Western Australia in 1841. The State Records office in Perth has microfiche records that can be searched, but once again, there's no access online and the availability of more recent records is restricted to either the individual named in the record or next of kin. Copy certificates can be ordered from the Registry of Births, Deaths and Marriages.
Northern Territory
The State Archive service is the source for vital records in the Northern Territories; unfortunately, they can't be accessed online. However, the office in Darwin has birth records from 1870, marriage records from 1871 and death records from 1872 and certificates can be ordered, for a fee, from the Office of the Registrar.
Victoria
The civil registration of births, marriages and deaths began in Victoria in 1853 and the records can be easily searched online, with births to 1924, deaths to 1985 and marriages to 1942. There are also records of church marriages, burials and baptisms running from 1836-1853 (be warned that these tend to be limited in their information). You'll need to pay to view specific pages and from there you can download an image of the register entry for AU $17.50 or buy a certified copy of the original entry for AU $25.80.
Australian Capital Territory
The Australian Capital Territory is the most recent state within Australia, so you'll find all records before 1930 in the New South Wales archive. After that, you can find them at the Australian Capital Territory Registrar General's office. There's unrestricted access to ordering certificates for marriages that occurred over 60 years ago, deaths that happened over 30 years ago and births over 100 years ago (which obviously does not apply in ACT). For ordering more recent certificates you have to prove your relationship to the person whose certificate you seek.
You might also like...