Other Useful Genealogy Records In Australia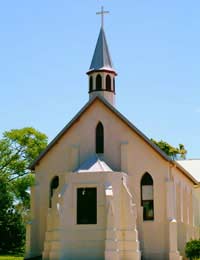 Apart from the state and government records, there are other routes that can be helpful in tracing your ancestors in Australia. Where state records haven't been a great deal of help, which can be the case, these other genealogy records can become your only avenue for family history.
How To Use Newspaper Obituaries In GenealogyNewspaper obituaries can prove to be an excellent source of genealogy information, offering not only the basic facts surrounding the death, but also insight into the person's life, other family members, and their achievements, all very useful as you compile a family tree. Australian Periodical Publications 18401845 offers a limited window into articles, including obituaries, from the 19th century, but the records are available online, for free. You can also go to Obituary Depot which is searchable, and gives citations, with links to the full obituary where possible, and so an excellent family history tool.
Neither of these is complete. It's quite possible that your search for genealogy records in Australia will lead you to regional papers, but those can have advantages, with fuller coverage. Depending on what you know about the person's date of death, the search for your ancestor could be short or long.
Cemetery Records And Genealogy
Listings of burials and monumental inscriptions may be found on websites for cemeteries and at local councils, local and state libraries and family history societies, all excellent resources for genealogy in Australia. Some cemeteries and other agencies may provide a search service where online indexes are not available. Be warned, however, that it will take patience on your part, and often a great deal of searching to come up with useful genealogy records. Knowing the area where your ancestor lived is vital. For Australians in the military who died abroad, the Commonwealth Graves Commission might be able to help.
Religion And Genealogy
For many years, the Anglican Church was the dominant religious force in Australia, exported from England, and parish registers, where they still exist, can be fertile ground for genealogy.
Jews first arrived in Australia in the 1788, when 14 were members of the First fleet, and you can find some useful family history information about Jews in Australia at the Archives of Australian Judaica
Irish Family History Records In Australia
One of the biggest groups to populate early Australia was the Irish (in fact, they form the second largest ethnic group there). For those who arrived as convicts (which, sadly, so many did), The National Archives of Ireland has a database of those transported to the colony from 1788-1868, and should be the first stop when looking into a family tree. For free emigration, you'll need to look in regular passenger lists to establish genealogy records of arrival. After arrival, they became Australians, just like everyone else.
What Land Records Reveal About Family History
Land records - purchases, deeds, and other material connected with the ownership and sale of land - can offer vital clues in researching family history. As with so many other things, there's no central governmental database, so you'll have to access records through the different states. Many will have records dating back to the formation of the states, which is good in genealogy. Some are available online, but most are not.
You might also like...