Australian Census to Trace Family History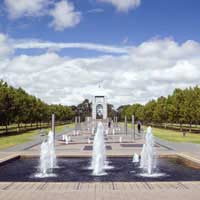 It's galling for genealogists that Australian government policy is to destroy all name-related census material (it's done for privacy reasons); all the returns after 1901 have gone. Since censuses can be such a prime source in tracking family histories, this cuts off an important avenue for research.
However, you can find some older material, dating back to the 19th century and beyond, which could prove especially important for genealogical research in the absence of other census material.
New South Wales
Records date back to the original convict return of 1788, which was essentially the earliest Australian census, including people on Norfolk Island. This is followed by many musters of different kinds – convict, general, military and even livestock – running to 1844, although in some cases only the notebooks still exist. Sadly, these aren't all published in one index.
There are censuses from 1828, 1841, 1891 and 1901 (the latter is destroyed, but in both cases collectors' notebooks have survived). Queensland was part of New South Wales until 1859, but no Queensland census material after this time has survived.
You can also see a victualling list. It's an odd little item, showing the names of everyone issued with rations on a particular day in Sydney in 1821. It also states their employment and the rations they received. As a window on society at the time, which was still largely made up of convicts, it's invaluable.
South Australia
South Australia was part of New South Wales until 1836, which means records before that come under New South Wales. The census of 1841 has survived, and can be seen online.
Tasmania
Tasmania (its original name was Van Diemen's Land) was part of New South Wales until 1825, and so most early records come under that. Many musters, the earliest from 1803, have been published, and you can find the complete census records up to 1857 at the
Archives Office of Tasmania
.
Victoria
It was only in 1851 that Victoria separated from New South Wales. This means that many records before this come under New South Wales, although you can find convict returns for 1825 and 1828, after which there are four separate census returns going to 1844, all of which can be seen in the
Public Records Office of Victoria
.
Western Australia
The first Western Australia record is the 1829 Swan River muster, after which you can find the returns from four censuses, the last of which was taken in 1859. Records are either in the State Archives or the Battye Library, depending on which you're researching.
Northern Territories
The Northern Territories were part of South Australia from 1863-1911, after which it became a Commonwealth Territory. The censuses of 1881 and 1891 are available in the
National Archives
.
It's all sadly limited, but if your family has a long history in Australia, then you have a reasonable chance of finding an ancestor in the remaining censuses or musters. What information you can find in the 1841 census return is valuable, however. You can find out if your ancestor was married or single, and how many convict or free males and females were living in the house. Additionally, the returns show whether a person was born in Australia, if they arrived free, whether they had acquired a ticket of leave, their type of employment and religious denomination.
Military Records
There are plenty of Australian military records, dating back to the foundation of the colony. Read our article
Australian Military Records And Family History
to discover how you can find them.
You might also like...