The International Genealogical Index and Your Family Tree Research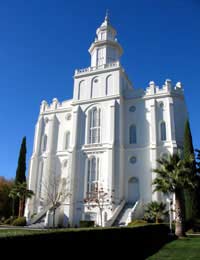 Genealogists have to be thankful to the Church of Latter Day Saints or the Mormons as they're usually known. They created the International Genealogical Index, or IGI, the single most complete database that genealogists can use. The icing on the cake is that it's free and accessible online.
The International Genealogy Index or IGI
The IGI is a huge undertaking, an attempt to computerise all the existing records for births, marriages and deaths, not only in England and Wales, but in many countries. In part it's for Mormons who can have their ancestors made into members of the church.
The International Genealogical Index was originally founded in 1894 to help mormon church members trace their past, but since then it's grown beyond all recognition. Over 2.4 million rolls of microfilmed genealogical records are included in the collection; 742,000 microfiches; 310,000 books, serials, and other formats; 4,500 periodicals; 700 electronic resources. The IGI database contains approximately 600 million names of deceased individuals. An addendum to the International Genealogical Index contains an additional 125 million names. These names have been patron submitted (that is, compiled by church members). Genealogical records available are from the British Isles, Canada, the United States, Europe, Latin America, Africa, and Asia. The IGI collection increased in 2003 monthly by an average of 4,100 rolls of film, 700 books, and 16 electronic resources.
The IGI is housed at the Family History Library Building in Salt Lake City, the headquarters of the Mormons in the U.S. But there are over 4000 Family history Centres in 88 countries; making this a very accessible collection (many libraries have at least part of the collection on CD-ROM). However, you can also do some family history research from the comfort of your own chair online.
Using the IGI
On the IGI microfiches, each county is indexed separately, with the entries listed in alphabetical order - Welsh names are indexed either by surname or Christian name, so you have to search carefully.
If you wanted to find a Walter John Hinchcliffe in Nottinghamshire, for example, you'd look up the surname in the IGI county microfiche, and check variations on the spelling. What you'll find (all being well) is the name, names of parents - spouse for a marriage entry, sex, date and parish of the event, and the type of entry (A for adult baptism, B for birth, C for christening, M for marriage, etc.). You'll also find three columns of numbers, from which you can contact the Church to obtain the original information sheet about the entry, including the name of the person who submitted it.
The International Genealogical Index is very useful for picking out siblings, simply by using the column for parental names, which can help you track movements across parishes. You might not need it for your family tree research, but it's an excellent tip.
The Problems With IGI
The International Genealogical Index isn't complete, although it's being worked on literally every day. Some areas are better served than others, so you may be lucky, depending where you're researching your family history. If you can't find an entry, don't assume it doesn't exist; it just might be in a parish that hasn't been covered yet by the index.
Human error, of course, is also a factor, and can take several forms. Parishes can be placed in the wrong county. Names can be written wrongly, sometimes grievously so, and even reported errors aren't always corrected. These are from the patron submissions, and whilst a lot of it is very sound, there's no quality control or checking applied, meaning you shouldn't take what you read, even if correct on the surface, as gospel. Results from what's called the "extraction programme" aren't infallible either, but are generally more reliable.
Searching for Family Names
Where IGI shines is when you're searching for family names. It groups similar names together. That means Robert, Robt, even Bob and Robertus would show up collectively, whilst for surnames several variations come together. This can be very handy and time-saving on what would be an otherwise long and possibly frustrating search.
The Limits of the IGI
The index covers very few burials, and no date of birth is included with a baptism, even when it's there in the original source. And remember, this is just an index. It can give you information and a signpost, but it's no substitute for looking up the entry in the parish register, where you might well find more information.
You might also like...
Best part is that you can use it from home, no matter where in the world you live. Yes, it's run by the Mormons but it's there for everyone. They have items that can be difficult to access otherwise, even if you should always double check their information wherever possible, just to ensure it'[s been entered correctly.
Will
- 27-Sep-12 @ 11:27 AM
More and more of this comes online all the time, making it one of the most important resources for people looking into family history. As your articles states, it's not perfect, and you will run into incorrect entries, but most the most part it's fantastic and easy to access once you understand the system. It's something I'd recommend to everyone looking into their family tree.
Carla
- 14-Jun-12 @ 11:51 AM