Researching Australia Immigrant Records for Family History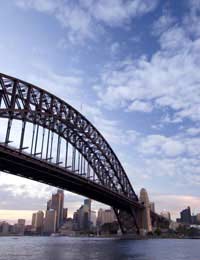 It wasn't only convicts who went to Australia during the 19th century. Plenty of free people chose to make a new life there and immigration continued at a fairly unchecked pace well into the 20th century - indeed, it was only in 1922 that the Commonwealth of Australia actually took control of immigration from the individual states.
There are many different ways in which your ancestors could have arrived in Australia. Some were government officials and soldiers who came out with the convicts, who married and decided to stay. Plenty of sailors also made a home there since ships regularly used the ports once the colony was established. They could even have arrived independently, using their own money to start a new life, or joined one of the many international emigration schemes that proved very popular during the 19th century.
But the new Australians didn't just come from Europe. Others came from America, Canada, or South Africa - almost every country in the world. About the only thing you can say for certain is that they all arrived by sea.
Passenger Records
The very best records you can find are the passenger lists, which can pinpoint the arrival of your ancestor on a particular vessel. The Internet is a great tool for gathering this information, offering passenger lists from all over Australia. Obviously, the more you know about your ancestor's arrival, the greater your chances of finding information. If you know the vessel and port, for example, the odds improve greatly, especially if you can make a good guess at (or know) the year.
Certainly in Australia's early years, New South Wales and particularly Sydney, was where the ships landed and an excellent place to begin looking is in the state records. The index at State Records NSW, show vessels that arrived in Sydney between 1837-1925, whilst the Mariners Records of NSW contain many passenger lists from 1854-1884. If you're searching for someone who came as an assisted immigrant, a good bet to locate him is in the index at the State Records NSW.
Victoria's Public Records Office also has information and on their list of records you can find the "Index to Registers of Assisted British Immigrants 1839-1871" and the "Index of Inward Passenger Lists for British, Foreign and New Zealand Ports 1852-1923."
National Archives
The records in the National Archives date from 1922, when the Commonwealth took over immigration. To celebrate Australian immigration, they run Making Australia Home, which you can find at The National Archives of Australia. It's an excellent way of making use of all the records they've collated and a real contribution to the study of family history. The programme covers all immigrants in the periods both before and after the Second World War and the records can be quite extensive. You'll receive information on the immigrant's place and date of birth, their education, occupation, qualifications, details about their family, including any spouse, children and parents and if they exist, passport-sized photographs. Copies of the records cost AUD$25.00 (AUD$28.00 overseas).
EXPLORE GENEALOGY IS FOR SALE.
This website is for sale [more info].
You might also like...
@Llamedos - you will probably need to contact the National Archives of Australia if you haven't already.
link here
.
ExploreGenealogy
- 14-Nov-14 @ 11:55 AM
My Uncle John Stanley Williams sailed on the ss euripedes in feb 1922 and arrived in Albany but and was never heard from again my grandmother then my mother and now I have been tryingto gather any information but to no avail can anyone help me
llamedos
- 13-Nov-14 @ 10:18 PM