The Importance of Ellis Island in American Immigration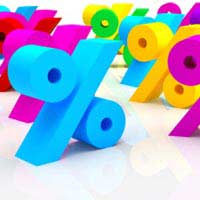 Between 1892 and 1954, Ellis Island represented America to millions of immigrants, most of them arriving from Europe. It wasn't the only point of entry to the United States, but it was certainly the most important and the busiest.
It effectively ran as an immigration centre from 1892 to 1924, after which it was mostly used as a detention centre for the next 30 years. Prior to the opening of Ellis Island, immigrants had been processed at a place in lower Manhattan. Ellis Island was purpose built for the US Bureau of Immigration, with a canteen that could feed 1,000 people and dormitory facilities.
How Many Processed
12 million immigrants arrived at Ellis Island hoping for a new life in America. Approximately two per cent of those were rejected and returned to their homelands, in most cases because they were ill, although in some instances it was because authorities believed they wouldn't be able to support themselves.
It's a testament to American immigration in general and Ellis Island in particular that the ancestors of about 100 million Americans passed through the small island on the Hudson. That so many people can trace their American beginnings back to a single place is remarkable.
It was a incredibly busy place. In 1907 more than one million people passed through it, 11,747 of them on April 17 alone, the busiest day in the history of the Island.
The Immigration Process
Those who arrived at Ellis Island generally didn't spend long there; the average time was no more than five hours, and few had to stay overnight. Potential immigrants were subjected to 29 questions to find out where they were from, their names, and how much money they carried. All too often complex names would suddenly become Americanised by officials who couldn't write or spell the originals. The vast majority of people were passed through without any problem. The only ones detained were those who were obviously ill, and these would be held for extended periods or simply sent home on the next boat.
Just outside the Registry Room, where immigrants were processed, stood the Kissing Post, where those making it through could be greeted by relatives.
Even though 98 per cent of people made it through very easily, Ellis Island was given the name of Heartbreak Island, a name that stuck, because of that slim minority whose dreams were dashed and who had to go home.
The Decline
After the government passed the 1924 Immigration Act, the role of Ellis Island changed. It became much harder to gain entry to the US, and the paperwork was largely performed at embassies abroad. Once that took effect, Ellis Island became a detention centre for potential immigrants. During World War II it was used to house enemy aliens, and finally closed in 1954.
The Importance
In a country of immigrants Ellis Island has iconic status. It represents the immigration that fuelled America at the beginning of the 20th century. It's only apt, then, that the buildings have been restored and opened as a museum.
There's the facility there to explore the records, and the American Family Immigration History Centre lets people even check shipping records to trace the journey of their forbears to the United States. That passenger search can also be undertaken online for those who can't travel to the museum.
You might also like...