Where To Begin In Researching Family History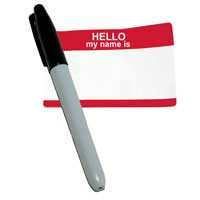 There's more to finding out about your family tree than simply jumping in and delving through old records. So before you go on the trail of that 1901 census, it's advisable to stop and decide where to begin. Family history begins in the present. It's all around you, in the photos you put into albums, the letters and documents you've kept, and your relatives. Those are your starting point.
Whose Name do You Trace for a Family History?
Most people, when they're going back, look on the father's side without thinking. After all, that (in virtually all cases) is your surname, and your surname helps define who you are. But sometimes that course isn't the easiest. What if your father's name is Smith or Jones and your mother's maiden name is, say, Hinchcliffe? In that case you're going to have a much easier time going back on the maternal side of your ancestors in your family history research.
Making a Start on a Family Tree
The very first thing to do is make sure no one else in your family has ever attempted a family tree. Ask around, and if someone has, ask for a copy of it and their family history research materials. Go over their work. It might be fine, but it's always best to check. With this basis to work from, you can start identifying and filling in the gaps in your ancestry.
Most likely, though, you're going to be starting from scratch, and the best place to begin is with yourself. Compose a list of answers to the following questions:
Full name (including nickname)
Where and when born.
Parents' full names (and nicknames, if you know them)
Where and when were your parents born?
When and where did your parents marry?
When did your parents die, where are they buried? (if applicable)
Full names and birth dates of all siblings. If they died, when, and where are they buried.
Your marriage(s) date and place, and the full name, place and date of your spouse's birth.
Full names, dates and places of birth of your children and former spouses (if applicable).
This will be your template of questions to use in all genealogy interviews. Write down your answers and whatever else you know about your family history (on a family group sheet if you're using one). Do it legibly; one day you might be passing on your work to someone else.
How Family Members Help With a Family Tree
The next step is to talk to your parents, if they're still alive. Ask them the questions from your template and write the answers down (if they'll give permission, it's always better to record the answers then transcribe later). Look at old family photos with them and ask for memories of relatives and stories of their childhood and their parents.
From there, widen the search. If you have grandparents living, sit down with them and ask your questions, and the same with aunts and uncles on the side of the family you're investigating. Encourage them to talk and reminisce about the family history. One word of warning, however: if people don't want to talk, never press the issue. There might be family secrets among your ancestors they'd rather not reveal, and the only thing your insistence will do is cause a family rift - the last thing you need.
If you can obtain birth and marriage certificates from relatives, do so - photocopy and return them. The same goes for obituaries, divorce papers, wills, death certificates, military records, anything they'll let you have - it's all wonderful family history research. Letters can be invaluable pieces of family history, as can diaries and photographs. If there's a Bible that's been in the family for several generations, that can give you a wonderful start on your search - and a wonderful genealogy reference tool.
No Living Relatives to Help Trace Your Ancestry
Even if you have no living relatives, you can still begin tracing your family tree. Obtain a copy of your birth certificate. From that you'll be able to find your parents' names (and occupations), or at least your mother's name. Work back from there; search genealogy records until you find the date of their marriage and obtain the marriage certificate. That lists their ages, and from that you can calculate their birth years and find their birth certificates - which in turn will list the names of your grandparents. Now you're well on the road to drawing up your family tree.
You might also like...