What Genealogy Qualifications Can You Obtain?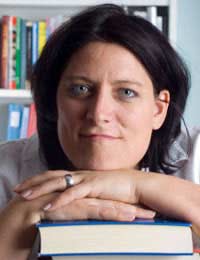 The vast majority of professional genealogists have no academic qualification in the field. They might belong to different professional organisations, and have completed courses through them, but probably have never obtained a specific genealogy qualification.
Although you still can't go to university and complete a degree in genealogy of family history, you can gain qualifications in the subject through the Institute of Heraldic and Genealogical Studies (IHGS), which is an accredited and independent educational institution. It's actually not a new course, having been in existence since 1961, and it's as close to a university degree in the subject as you can get. The qualifications offered are recognised by the Association of Genealogists and Researchers in Archives.
Course Choices
The IHGS offers several levels of qualifications that more or less equate to the different degree levels one might find in other institutions. The most basic is the Certificate in Genealogy, for those who are new to the subject and wish to learn.
For most students, the qualification will be obtained by distance learning; most of those interested in genealogy are older, with jobs, families, and responsibilities. The certificate does require a good depth of knowledge, however, although at heart it's more a preparation for the Higher Certificate.
This is, as the name implies, more advanced, and with greater academic requirements. It is open to those who have experience in genealogy rather than learning from books. The courses are through evening classes, residential courses, or via courses held through universities around the UK.
From the Higher Certificate, students can complete their education in genealogy with a Diploma in Genealogy, which equates to a master's degree. For this, students have to show a true mastery of all the principles and techniques of the subject. To qualify, students have to complete three assignments. One is practical, comprising of genealogical research in their own geographical area. The second regards the portfolio the student will have assembled, either as a working genealogist or as a student, and the last consists of three hours of research on a specialised topic, which is followed by an oral exam.
Being granted a diploma allows the person to be accepted as a full member of the Institute of Heraldic and Genealogical Studies. It is also possible to move on and be granted a Licentiateship of the IHGS, the equivalent of a Ph.D. This requires a thesis or dissertation, and must come on top of five years of more of working as a genealogist, and having the Higher Certificate.
How Important is a Qualification?
Ultimate there's no substitute for working experience as a genealogist. But it's helpful to know the right way to do things, and to heave been taught techniques and shortcuts that make you more confident and better-prepared.
For anyone truly serious about becoming a professional genealogist, the qualification can be helpful, since it does offer a complete grounding in the subject, and demonstrates a commitment over a period of years.
It does also mean you're equipped to cover any period, which many genealogists aren't, and are also well-versed in local history and extracting data from original sources in several languages.
So although a qualification in genealogy might not be vital if you wish to become a professional genealogist, it can only add to your knowledge of the subject and help establish you as part of the elite.
You might also like...
My wife's family name is Goodenough.I have traced a direct line to a marriage in Berkshire in 1684. One more generation will give me the link to the main body of the family which has been an important and influential force in that area for centuries.I have tried the obvious internet sources and various County Record offices.Please can anyone help me crack this one? Thanks Clive
clive
- 15-Jun-17 @ 8:32 AM