Using the International Genealogical Index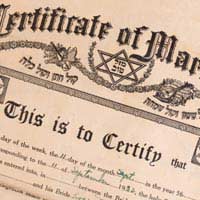 The International Genealogical Index might well be the single best free resource for anyone looking into family history and putting together their family tree. Run by the Church of Jesus Christ of Latter-day Saints (the Mormons), it's a project to digitise and make available all manner of records from all over the globe.
The IGI, as it's known, was first put together in 1969 for Church purposes. Since then it's grown tremendously, with many records put into the database by volunteers. The records date from 1500 onwards, covering primarily Europe and the Americas.
What Records Are Available?
Because it's the work of volunteers, there's no set timescale for inputting records, so there can often be gaps and omissions in the records of the IGI. There are birth (or baptism), marriage and death records, along with census information, church records, legal records, and more – the database is constantly growing.
The IGI is very strong on Jewish and African-American resources, and also on Hispanic resources, many of which are neglected by others. The records base is at the headquarters of the Mormon Church in Salt Lake City, Utah, USA, but everything is available online, without charge.
There are also more than 17,000 books related to family history, including magazine, medieval books, and simple guides for tracing your family tree. The collection comes for several different libraries. All the books are available to view.
Classes
The IGI does run classes, both at the centre and online. The online classes are videos, set up by country. The English classes, for example, instruct users in how to access and make use of information from census, church, and civil registration. There are also lessons for absolute beginners giving an overview and showing how to go about discovering your ancestors.
On top of that, the ICI has its own software that's available for anyone to use, called Personal Ancestral File. It lets you assemble and share information. Remember, once you have a family tree, sharing it passes on information that can be useful to others.
Problems
The IGI offer a fabulous research for everyone. When you use it you need to be aware that it's not perfect. Information is input by volunteers and not always rigorously checked. Mistakes do happen. This can be in the form of misspellings, wrong addresses or dates of birth.
That's very frustrating. The good part is that the database copies and compiles records from elsewhere. If you're certain that the information has to be there, go to the original source and check; the error could lie with the IGI (if you find an error contact them to correct it).
Using The IGI
You can access all the IGI records online. To begin, all you need to do is type in a few pieces of information and you're on the road to working on your family tree. With just those basics you can access the entire records collection. You will need to add refinements, but the entire process is very intuitive.
Gather information and using it with the PAF software the IGI offers is quick and straightforward. Keep in mind the possibility of mistakes (however useful the IGI, always go to other sources if you're not completely sure of the accuracy) and you'll find it to be one of the most remarkable tools for family historians.
EXPLORE GENEALOGY IS FOR SALE.
This website is for sale [more info].
You might also like...