Tracing Your Ancestors By Name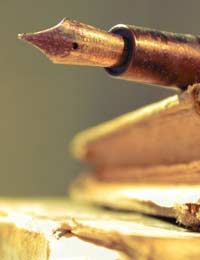 The usual way of tracing a family tree is by relationships. We go back through the male side (even if you're investigating your mother's side of your family history, again, it's almost always done through the father and that surname), and that's how we search for our ancestors and establish the history.
But the branches of a family tree can spread far and wide, and surnames can travel. That great-grandfather of yours might well have had one or more brothers who married, moved to another part of the country or the world and started his own family. His descendents are your distant relatives, but the only way you'd know is through genealogy and surnames.
How To Use Surnames To Find Family
When you go back in your family history, you'll generally establish all the names of the children in each generation. However, apart from your direct ancestor, you won't take much interest in them – there's no direct connection, so why would you?
But perhaps someone else has been researching their own family history, and at some point comes to one of those brothers as his or her ancestor. You may have the same surnames (or not), you're faintly related, but you don't know it. Together the information you've collected on the history of your family and your ancestors could make a much larger family tree.
How do you find each other?
You could try typing in your surname and family history or family tree in a search engine and see what happens, although it's only going to be effective if your surname isn't common – Smith or Jones just isn't going to work. You might be lucky and get a hit.There do exist what are essentially genealogy database sites on the Web, and these might be more use to you, although, once again, it's only going to be effective is your surname, or the surname you're researching for your family history isn't too common. But if you do find them, the suddenly the name opens up the history of your family to a much wider picture and you get a fuller glimpse of your ancestors – but from a different perspective.
Using Surnames To Find Ancestors
There are instances when having a name that's more place related can help with your family history search. Many surnames tend to be associated with areas, and sometimes even more specific locales, even villages.
If you're able to trace back to the late 18th century, for instance, and you've determined your ancestors tended to remain in the same small area, then you can use the surname to search parish records in the area to determine marriage and baptism dates. It can be time-consuming, since you probably won't know which parish to try, but it can pay off well, showing genealogy surnames can work for you.
Even if the surname is a relatively common one you might be lucky, if the area is rural. By processes of extrapolation and elimination you might well be able to determine your ancestor from the parish records, although it has to be said that this method means you can never be 100% certain you're correct. Yet it's much better than a dead end.
You might also like...
Thank you for your responses Tuppence & Joy. A semi professional had a quick look for me & thought the same that they had changed their name. I've also learnt that name changes could sometimes be for inheritance purposes, l don't think so in this case. As the family had many children, grandchildren & stayed in the same small area for decades l don't think they were hiding anything either so it's strange. I found that Samuel Stephen Bridgland's father appeared to be Samuel Bridgland (dob1803) married (1828?) to Sophia Eason, his father was Richard Brigland, then??? So much easier when census records are available.....
Kent Girl
- 31-Oct-16 @ 5:08 PM
@Kent Girl - sometimes it is if the family want to hide something. My GGGGF changed our family name as he fled Ireland after he was accused of committing a crime. It could be for a totally innocent reason, such as they didn't like the name, or could be your ancestor for some reason didn't want to be found. It's all very interesting though. Good luck all the same dear. Joy.
JBH
- 31-Oct-16 @ 12:11 PM
Thank you Kent Girl.There's also someone in America that has accepted the name change as being real, so until I learn different, I'll take the Bridglands as mine (not to mention the Brikendens in the 1881 census!).Can only assume we go after the Bridglands further back.
Tuppence
- 31-Oct-16 @ 8:07 AM
Hi Tuppence, l have found the same. It seems the family changed their name around 1861; Samuel Stephen Bridgland changed to Brissenden around the time of his marriage l think, plus his siblings who mostly had two christian names making it quite obvious in the census records? I haven't found out why though, a mystery...
Kent Girl
- 30-Oct-16 @ 8:43 PM
Can you advise if it possible for the surname Bridgland to change to Brissenden.This is in Goudhurst, Kent and would me some time between the 1861 and 1871 census records.Many thanks.
Tuppence
- 29-Oct-16 @ 12:28 AM
i am trying to trace charles or aka richard cooke who was a convict sent to van diemens land in australia ihe was born in kent2/2/1811 trying to trace parents he married ann aka jane white in sorell tasmania in 1843 he changed his name to tatnell once in australia i would be greatful of any family history on this family and where they came from kind regards karen taylor
karen
- 4-Nov-15 @ 6:00 AM