Preparing To Trace Your Family Tree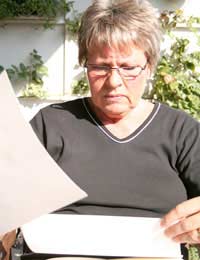 Preparing to trace your family tree can be as simple or as complex as you want. If you want to be basic, all you need to gather in the way of materials to create a family tree is a pencil and a piece of paper, and add the willingness to ask a lot of questions and do plenty of family history research.
However, you'll very quickly learn that information piles up, and it's easy to lose track of that vital little piece of paper that lists Great Uncle Ralph's date of birth. What you need is to follow a few steps to help keep everything under control and buy a few supplies to have everything well-ordered and readily accessible for your family history research.
Family Tree Forms
You can make your own family tree form, but pre-printed pedigree charts are much easier to work with, with everything laid out and ready. It's perfectly possible to buy a pedigree chart, but why would you want to spend the money when you can download one for free? Many sites on the Internet have ready made charts that are easy to use and laid out to list much of the information you'll need.
Many also have family group sheets available (again, a free download). These are very useful for recording all the family history details that won't fit on the pedigree chart, such as occupations (which you'll find listed on censuses) of household members, other marriages (in the days when people often died young, remarriage was commonplace), as well as other information you might discover. Granted, these sheets aren't vital, but they offer a systematic way of recording information gathered during family history research.
Family Tree Software
There's plenty of genealogy software available for putting together a family tree. Some of it you have to pay for but some is well worth the money. You can even build a family tree web site on the fly with some of the products. For the beginner, a lot of this might be overkill, but if you have a reasonable level of computer literacy, a few things can be useful. It's certainly worth knowing about GEDCOM, for instance. That's short for Genealogical Data Communication, a system that allows genealogy data to be exchanged between different databases and programmes. It was developed by the Mormons (who actually have some of the world's most extensive genealogical records that extended far beyond their own church) as an aid in their genealogy research. But the best thing, in the early stages of creating a family tree at least, is to keep things as simple as possible.
Planning for Your Family Tree
Like any hobby, family history can be a raging obsession or an occasional indulgence; it all depends on the time you have available and the amount of effort you want to put into it. Whilst it's something you can begin at home, though, you should be aware that as you become more involved you'll probably be putting in time travelling to places and spending long afternoons poring over dusty parish registers for ancestors as part of your family history research. To an outsider it might not sound particularly exciting, but if you find the entry you've been looking for, you can feel like a detective who's just solved his hardest case.
As you work, you're going to amass piles of paper, both forms and notes. You need somewhere to keep them. Your own office space is best, but for many it's not an option. You should at least have a box file with a spring clip where you can store your genealogy papers (after a few months' work you'll find you have several of them, so label them carefully).
Saying you're going to trace your family tree is fine, but you can't do it all at once. Break the job into small, manageable tasks - for example, asking your grandmother about her parents, grandparents and relatives or checking an old census. Each piece builds on the next, and you do gradually make a big picture. Simply take pleasure in what you achieve. If you're having problems locating one thing and feeling frustrated, then move on to some other part of your family history. After all, this is meant to be fun.
A Note About Names and Family History
Surnames can be funny things; they often change over time. Your father and grandfather might be called Hargreaves, but a trawl through older records could identify a distant ancestor as Hargraves. It could be a misspelling by an official (you can sometimes find the same name spelt several different ways in a single document), or the name could have been deliberately changed - or it could even be a different person. Names were notoriously misspelt in the past, and they became official (this is particularly true of immigrants with hard-to-spell or pronounce names; they were often Anglicised). Don't attempt to correct it. This is part of your family history.
Surnames only became hereditary in the late 14th century (16th century in Wales) A surname which is also the name of a village or parish can generally be traced back further.
You might also like...
Hello, I have just read your very interesting and informative article. However the greater interest for me now is that your surname is the same as my husband's family and I am wondering if there is a connection as yet unfound by myself? I would welcome the chance to communicate with you directly so that we can discuss this. Thank you very much.
foxon
- 27-Oct-11 @ 9:56 AM