About Our Site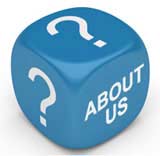 ExploreGenealogy was formed to offer a unique reference point on tracing your family tree.
Exploring family history is something that's caught the popular imagination, and that's understandable. To know who we are, it's important to know where we come from, where our roots lie. That's why we started ExploreGenealogy, a unique site that covers every aspect of tracing your family tree, from the very first steps to the more complex issues, such as investigating records in Latin.
With so much information available online, it's easy to go back several generations without leaving home, and we guide you through the entire process. Then, once you're hooked - and you will be! - and want even more information, we show you where to look, what to look for, and how to lay it all out.
We take you back to the Middle Ages, and even if your ancestors came from overseas, or a branch of your family emigrated, we help you through the paper trail to find them. It's an adventure, a hobby that's one of the most absorbing things you can do. You might not be related to royalty, but you're certain to make some interesting discoveries about your family's past, as well as finding out more about historical events, and the way people lived in the centuries gone by.
Our genealogy articles are written by experts who've done it themselves, love the study of family history - and who pass that passion to you.

Related Articles in the 'Site Information' Category...